Athens Wrestling Hall of Fame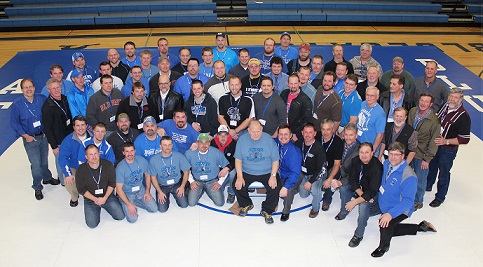 December 11, 2014 Athens Wrestling Alumni photo by Tanille Hartwig
Athens Wrestling Alumni Night & Hall of Fame Ceremony
WHEN: January 21, 2023
TIME: Presentation begins at 7:30 PM.
WHERE: Landmark Bar, Athens
INDUCTEE: 2021 Troy Szydel, 2022 Gary Switlick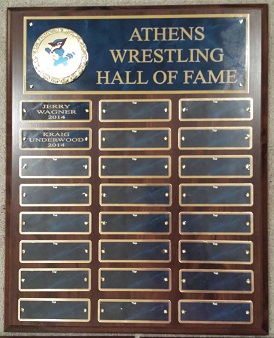 Purpose:
Established in 2014 by the Athens Youth Wrestling Club, the Athens Wrestling Hall of Fame is dedicated to recognizing and honoring individuals who have made significant contributions to Athens Wrestling since Coach Jerry Wagner started the program in 1962.  These individuals inspire our young athletes to achieve greatness of their own through hard work and dedication.  It is our goal to continue the great wrestling tradition, community support, and to preserve the legacy of those who have done great things for Athens Wrestling.  
Nomination Process:
- Nomination forms are available here and from any Athens Wrestling Club board members. It is preferred to email info@AthensWrestling.com with the completed form or the nominee's name along with a paragraph explaining why you think this individual should be inducted into the Athens Wrestling Hall of Fame. 
- Athens Youth Wrestling Club will take nominations until November 1 and vote on nominees at the November club meeting. 
- Nominees should be at least 35 years old and have significant contributions to wrestling at Athens High School.
- Formal induction will take place prior to a varsity wrestling home match of each season.
- Inductees will have their nameplate on the Athens Wrestling Hall of Fame plaque located in the Athens High School trophy case.
Inductees:
2014 - Jerry Wagner (Buddha) began the Athens wrestling program at Athens High School in 1962, produced Athens first state Champion Pat Switlick in 1977 and turned Athens Wrestling into a state powerhouse in the '80's and '90's before he retired from coaching wrestling in 1995 at age 61.  Athens Wrestling was ranked nationally a number of years in the early '90's and was ranked #2 in the nation in 1994 by USA Wrestling Magazine.  Under his leadership, Athens won more than 300 dual meets, claimed 28 WIAA individual state championships, dominated the Marawood Conference by posting 19 consecutive and 20 overall conference titles, won division 3 WIAA team titles in 1984, '87, '91, '93, '94, '95 and finished second as a team in '80, '86, '90, '92.  He earned 6 Wisconsin Wrestling Coaches Association District #2 "Coach of the Year" awards. In 1995, Jerry was awarded Wrestling USA Magazine's "Man of the Year". Jerry was inducted into the George Martin Hall of Fame in 1986 and the National Wrestling Hall of Fame in 2001.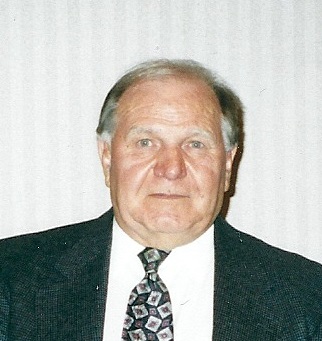 2014 -Kraig Underwood - Year 2015 marks the 20 year anniversary of another Athens Wrestling history milestone. On February 25, 1995, Kraig Underwood accomplished the most impressive feat in Athens history and became the 2nd person in WIAA history to win 4 State Wrestling titles.  Kraig posted a high school career record of 171-7 and won Division 3 state championship in years 1992, '93, '94, '95 at weights 103, 112, 119, and 125, respectively.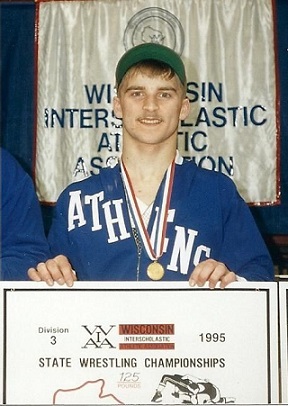 2015 -Pat Switlick - On February 26, 1977, Pat Switlick captured the WIAA 185 pound state wrestling championship…the first for Athens High School. At a time prior to class or division categories, earning the state championship was regarded as one of the most difficult accomplishments in high school sports. Pat's 29-1 record included Pat's first and only Marawood conference title that year along with an unblemished dual meet record. Pat, known for his strength and work ethic, persevered after finishing second in the sectional meet to earn a gold medal at State. Jim and Irene Switlick in addition to all of their sons and daughters, were a part of an Athens wrestling family that catapulted the program to the top of the Marawood conference. Pat's state championship victory is often cited as the catalyst for the program's decades of state and national success.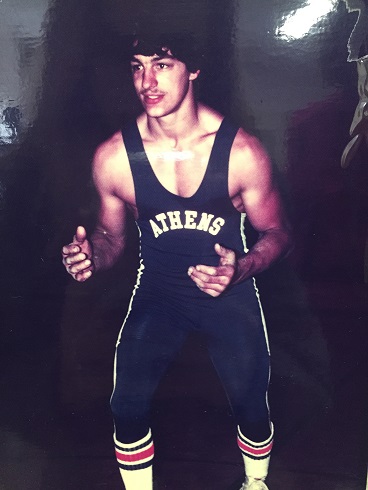 2016 -Clarence Liss - Clarence started attending wrestling matches at the community hall in the '60's and started attending the marawood conference championships to watch his brothers wrestle around the same time. He became a huge fan of the sport. In 1977 he attended his first state championship in Madison. Wrestling was a family affair. In 1980, Clarence was able to watch his son Bob win the first of his two state titles. His daughter Sheila was a wrestling manager and his wife Shirley was always along for the wrestling matches. Clarence continued to closely follow wrestling for many years when Jerry Wagner had the Athens wrestling team in top form. Clarence followed the team to wherever they wrestled which included three trips to Columbus Ohio as well as trips to Madison for the Badger invitational and La Crosse for the BiState Classic. He never missed a match. Clarence and Jerry spent countless hours on the phone talking about wrestling. Throughout the years many many wrestlers would go to Clarence for a scouting report on an upcoming opponent. Clarence would always have a tip or some inside information on the opponent. Through the last 50+ years, Clarence has been one of the biggest fan and supporter of the Athens Wrestling program.
2017 - Shawn Ange - Shawn is undoubtedly the most dominant HS wrestler in Athens Wrestling history. Shawn Ange posted a high school career record of 175 wins and 5 losses, took 3rd place at State as a Freshman, and won Division 3 State championship in years 1993, '94, '95 at weights 160, 189, and 189, respectively, was voted most outstanding Freestyle and Greco wrestler in Fargo, had 139 consecutive wins starting in his Sophmore year, and went undefeated his Junior and Senior year of High School.  Known for his unstoppable Headlock, Shawn still holds the WIAA High School career pin record with 133 HS career pins.  Shawn went on after High School to wrestle for Oklahoma State and later transferred to Minnesota State where he was a NCAA Division II runner up in 1999.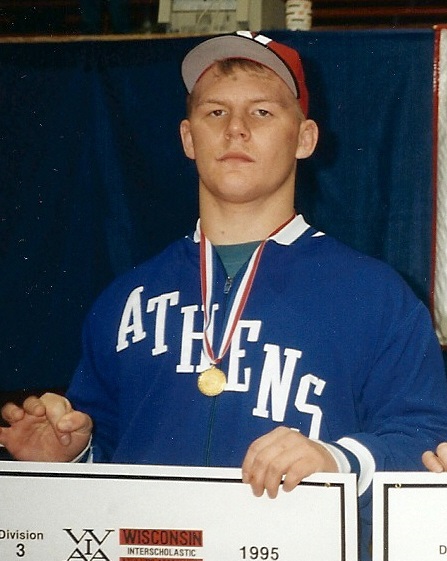 2018 - Brad Ellenbecker - Brad was Marawood Conference 1st 4 time conference Wrestling champion (105, 112, 126, 132 lbs) during his 1977 - 1980 high school wrestling career.  Brad qualified for the WIAA State Wrestling tournament his sophomore year, placed 3rd at state his senior year at 132 lbs, and only had a few losses his entire high school wrestling career.  In 1977, Athens also won the conference team championship and also the following 19 consecutive conference championship titles.  Brad and the whole 1977 team built the foundation for future generations of Wrestling success in Athens.  After high school, Brad went on to wrestle for UW Stevens Point.  Aside from Brad's successful wrestling career, Brad has been a lifelong supporter of the Athens Wrestling programs, shares many fond memories he had over his wrestling career, and is well known for his inspiring motivational messages and speeches.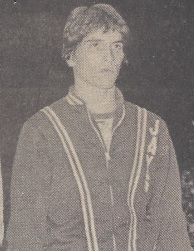 2019 - Cliff Ange - Cliff was Marawood Conference 2nd 4 time conference Wrestling champion during his 1983 - 1986 High School wrestling career. He was a WIAA State Individual Wrestling chamption in 1985 and 1986 at 126 and 138 lbs and helped Athens win its first State Team title in 1984.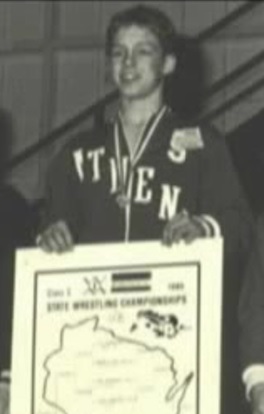 2020 - Al Natzke - Al, along with his wife Michelle, did a lot of behind the scenes work to support every level of the Athens wrestling programs since their boys were in Youth wrestling in the early 90's.  Al has run the Athens Wrestling Club since the mid 1990's and helped raise a lot of money to send the varsity team to Bi-State each year, scholarships, and other needs of the wrestling programs.  Beginning in 1993, Al was the varsity team videographer and spent a lot of time traveling with the team and preparing video tapes at the end of the year for every wrestler. 
2021 - Troy Szydel -
2022 - Gary Switlick -